Man who led workers in refinery strike dies
by Michael Caissie,
Telegraph Journal. August 12, 2002.
The man who led union workers during the city's longest and one o its most bitter strikes died Monday.
Larry Washburn, 57, died unexpectedly at the Saint john regional Hospital.
Mr. Washburn was the leader of Local 691 of the Communication, Energy and Paperworkers union, who in May 1994, led 263 fellow Irving Oil Refinery workers onto the picket lines.
It became Saint John's lengthiest strike, at 825 days, and changed Mr. Washburn's life as an industrial mechanic.
By the dispute's end, most workers had crossed the picket line or had quit. Just over 100 union members went back to work, while 37 were not given the opportunity to return, including Mr. Washburn.
Mr. Washburn had worked 20 years at the refinery and spent most of a decade on the union executive before running for president.
In an interview with the Telegraph-Journal a few months after the strike had ended, he said that he was diagnosed with diabetes early on in the strike and the stress had left him unable to sleep at night.
"It ruled my life for two-and-a-half years," he said in that interview.
He said the strike had taught him more about human nature than a university degree could, and that he learned "I had a lot more strengths than I thought I had."
He also said his greatest source of happiness was his family.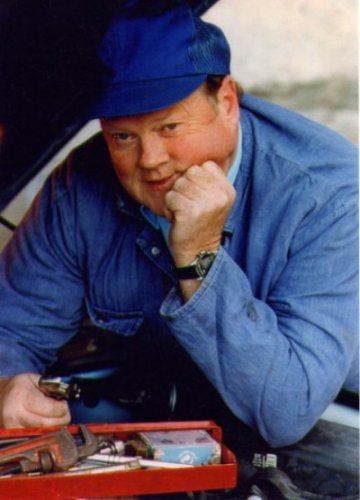 Funeral service for former union head on Thursday.
CBC WebPosted Aug 14 2002 10:52 AM EDT
Saint John, N.B. - A man who became a public figure during a long strike a the Irving Oil refinery has died. Larry Washburn, 57, headed the union local that walked the picket line for 27 months. He was later a federal candidate for the New Democratic Party.
Last summer, on the fifth anniversary of the end of the strike, Washburn spoke with CBC radio about the experience.
"If I was in the same circumstances up until the strike I would have done the same thing. I'm pretty firm in my beliefs about things and not quick to change my mind and I believe that it's wrong to sit and let other people fight when you can do the fight."
A funeral service for Larry Washburn will be held in Saint John on Thursday.
WASHBURN, LARRY N. - The death of Mr. Larry N. Washburn, loving husband of Jean (MacLean) Washburn, of Wirral, NB, occurred unexpectedly on Monday August 12, 2002, at the Saint John Regional Hospital. Born on November 29, 1944, in Wirral, NB, he was the son of the late Hibbert and Mabel (MacDonald) Washburn. Larry had been a member of the West Saint John Co-op, Board of Directors, and was he Past President of C.E.P. Local 691 Irving Oil Refinery. Larry had a great love for animals, was a jack of all trades, very creative and always willing to lend a hand to those in need. Besides his wife, he is survived by his son, Jeff of Halifax, his daughter Wendy of Saint John; two brothers Owen (Sheila) of Fredericton, and David (Anna) of Wirral; two sisters Barb (Bob) Dryden of Grand Bay-Westfield, and Diane (Charlie) Sloat of Nova Scotia; brother-in-law, Doug Magee of Grand Bay-Westfield; several aunts, uncles, cousins, nieces and nephews. He was pre-deceased by his sister Audrey.
Resting at Fundy Funeral Home, 230 Westmorland Road, Saint John (646-2424) where the funeral service will take place on Thursday August 15, 2002 at 4 pm. Cremation will follow the service and internment will take place at a later date. Donations may be made to the New Brunswick Heart and Stroke Foundation or to the Canadian Diabetes Association. Telegraph Journal.