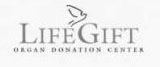 June 21, 2004
Owen and Sheila Washburn
181 Ross Terrace
Fredericton, NB E3A 8E5
Canada
Dear Mr and Mrs Washburn:
LifeGift Organ Donation Center and I would like to again express our sympathy at the loss of your son, Thomas. We sincerely thank you for considering the needs of others in your time of great personal loss. It must be very difficult to lose someone so suddenly and without warning. The following is a little information on the recipients of the organs.
The right kidney was transplanted into a 60 year old male from Houston, Texas. He required the transplant due to hypertensive nephrosclerosis. He is home doing well.
The left kidney was transplanted into a 48 year old female from Houston, Texas. She required the transplant due to diabetes. She is home doing well and no longer requires dialysis.
The liver was sent to International Bio System Research. It will be used to help find a cure for liver disease.
The bone was sent to the Community Tissue Services to be used to reconstruct bone of those suffering from crippling disease or injury.
The skin was sent to Community Tissue Services and will be used to aid in the recovery of those who have been severely burned.
The heart valves were sent to LifeNet and will be used for patients with valve defects.
The veins were sent to CryoLife and will be used in patients requiring arterial bypass surgery.
The corneas were sent to Lions Eye Bank and will be used to improve or restore sight to those with eye disease or injury
Medicare and the transplant centers involved assume the hospital and physician charges associated with obtaining the organs and tissues. This means that any hospital and physician bills you may receive will be only for attempts to save your son's life. If you find any discrepancy in the hospital bill, or any questions, please do hot hesitate to call me at (713) 523-4438.
The gift of life is the most precious gift of all. I am sure the recipients and their families would want me to express their profound gratitude to you for turning your tragedy into a new beginning for them. I hope in the weeks and months to come the kindness you have shown will come back to you in the love and support of your family and friends. I have enclosed a booklet that I hope will be of some comfort to you.
Sincerely,
Schawnte William-Taylor, RN
Donation Clinical Specialists
1233728
Enclosed
SOUTHEAST REGION
5615 KIRBY DRIVE, SUITE 900 HOUSTON, TEXAS 77005 PHONE (713) 523-GIFT (4438) FAX (713) 737-8110